Market day in Buenos Aires! Few things make me happier than digging through other people's junk but today was especially l-u-c-k-y! Woke up early this morning, which is no easy feat in BA - even the flea markets don't get into full swing until at least noon, had breakfast at a lovely outdoor cafe, then attempted to navigate my way through the hundreds and hundreds of vendors. Selling everything from peanuts to priceless antiques, it's a challenge keeping that wallet in my bag!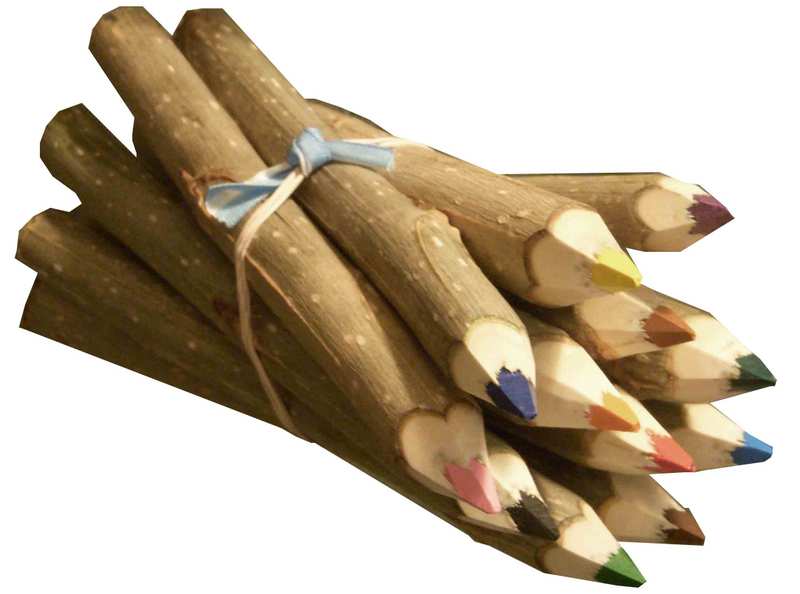 The pencils above took my breath away. Made from fallen tree branches, local crafters hollow out the center and replace with colored lead. The result couldn't be more stylish and organic. I think I'll take a bundle home for everyone I know!

This waterfall of sparkle made the little girl in me go nuts! - costume and precious jewelry from every historical period...and so shiny! I secretly took this picture while the owner was yelling at someone else. :)

My finds! This scarf was handmade from slub yarn by a local artisan, the bag was crafted from recycled leather and grommets and this antique broach is positively charming. I think (if I ever get around to it!) it would make a really funky ring.

This 2'x3' painting was bought from a local artist and will always remind me of this street fair, Argentina and of course the sexy (and insanely difficult) tango!

End of the day lesson: Always leave money in the budget for cool Virgin Mary painting...damn!