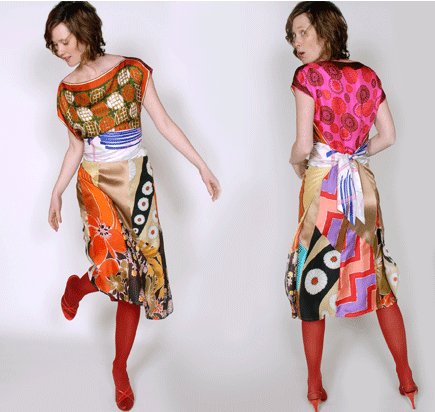 The magpie in me cannot pass a hanger full of scarves in a thrift shop without fondling them. In my college days I bought scads of them and hung them from my otherwise drab staircase in my two room apartment. Lately I've been looking at them and dreaming of the many silk scarf tops you can find on etsy - so simple and elegant.
But it took a real imagination to create some amazing dresses. Paula Malesardi Hansen's Allma line has several pieces made from a collection of vintage silk scarves.

How fun are they! (And I'm totally loving the orange tights. That's not something you see every day).