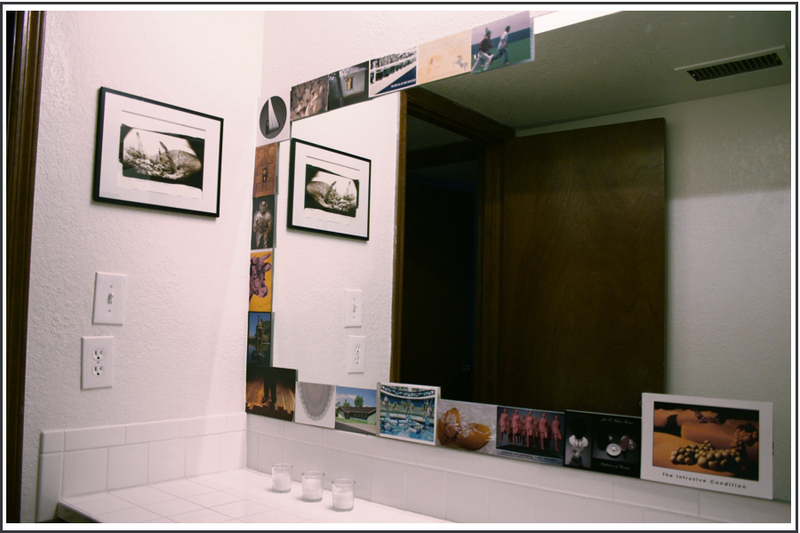 Welcome Guest Author The Conflicted Thimble! I have been a follower of her inspiring blog for quite some time and she was kind enough to offer up this artsy (and cheap!) idea to spruce up a boring bathroom!
So typically galleries sent out postcards to alert their adoring fans of new artists and shows. Being that h is an artist, and he has shows, and most of our friends are artists, and they have shows, and this has been going on for oh, about four years now; my collection of postcards has become, how you say, excessive. overflowing really. So... in an effort to add some pizazz to our generic, white on white guest bath with large-boring-mirror syndrome, I added a frame.
As you can tell, there are some gaps. this is mostly because I haven't found just the right postcard to fit in each place. The best part of this frame is every time I pop in the guest bath, I remember the show, the artist, and (of course) the art. Like the one below:

This show was curated by a good friend who finds art in pop culture. such as the phenomenon of Britney Spears. So his postcard was a prescription bottle.
I love how it changed the entire attitude of my guest bath, and that it cost virtually nothing!
DIY at it's best!