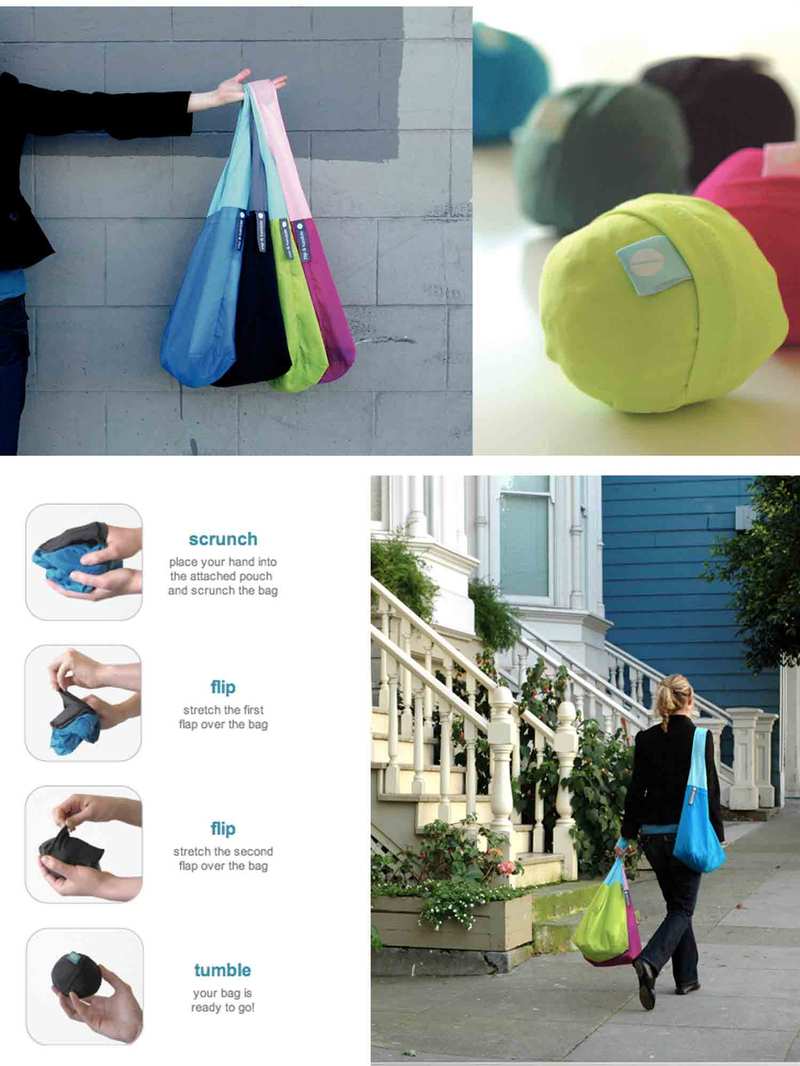 So, you're not perfect. You buy bottled water from time to time, occasionally mow down on a little Mickey D's (gulp) and don't have the foggiest idea how to compost last night's dinner (nor do you really want to learn). Trust me, you are not alone! The designers at Flip and Tumble realized that despite our best "green" intentions, forgetting to bring a reusable grocery bag to the store was a common problem.
As a solution, they designed this teeny, tiny, sock ball that happily sits at the bottom of your bag waiting to be filled with goodies. Maybe you're not perfect...but no one has to know!

WIN THIS BAG!

That's right! You too can avoid the oh s*%t moments at the checkout stand and look ever-so-designy while doing it. Just drop me a comment saying anything at all. Any 'ol thing will qualify you to win. I'll announce the winner on Monday. Good Luck!