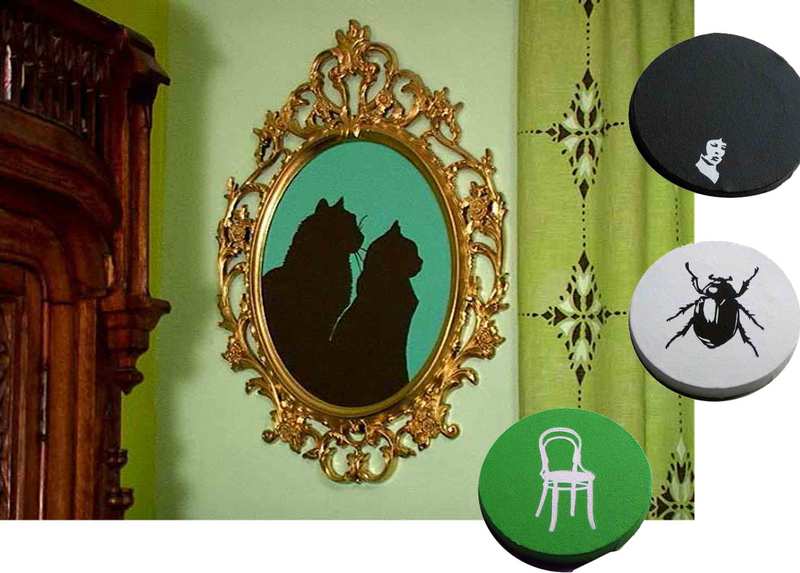 So, you love your pet. No, you looooove your pet. You heart you pet. You cuddle your pet. You speak in high pitched voices and baby talk while your friends shoot you looks as though you've lost a marble. Still, you don't consider yourself one of "those people". You know, the pet-obsessed freaks who have matching outfits and photos of cats lining their bedroom walls. Well, welcome to my boat. While looking for a way to display my maternal (some might say obsessive) love for my dog Winnie, I came across the idea of the silhouette portrait. Simple, graphic, stylish.
They work for your favorite rock stars, children, classic chairs, 70's activists or anything else you can dream up. Yeah, my friends still think I'm a freak but at least now they compliment my artwork. :)
Get DIY silhouette-making instructions on the really cute blog More Ways to Waste Time.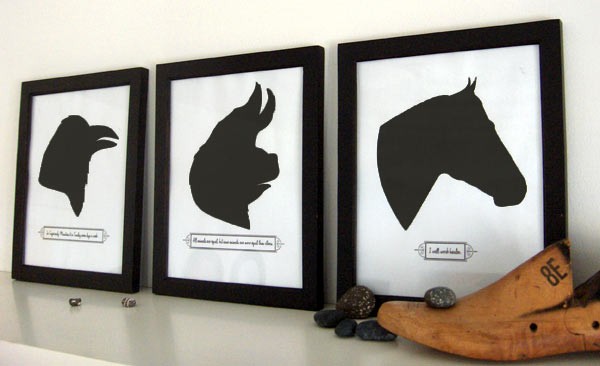 Get a custom portrait of your favorite baby from Etsy seller Misscrowland.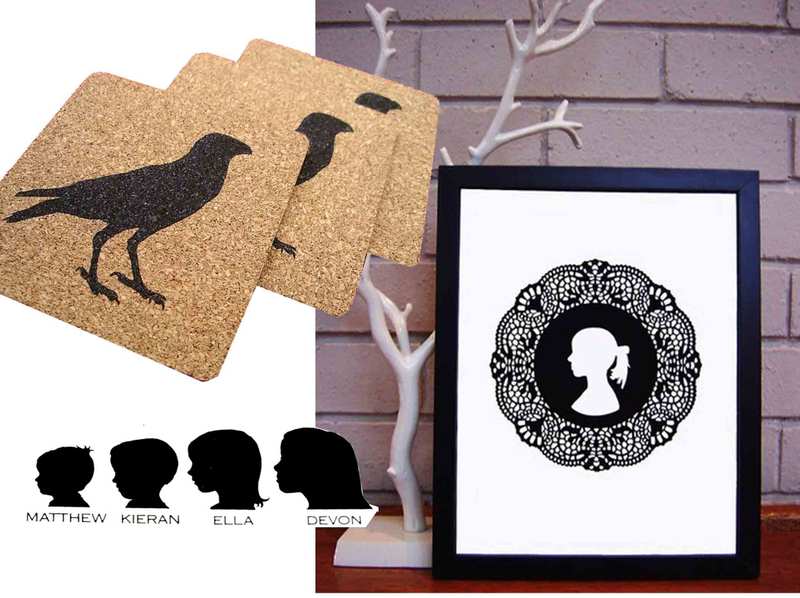 Crow coasters, Custom Kids, and Cameo Portrait are all for sale on Etsy.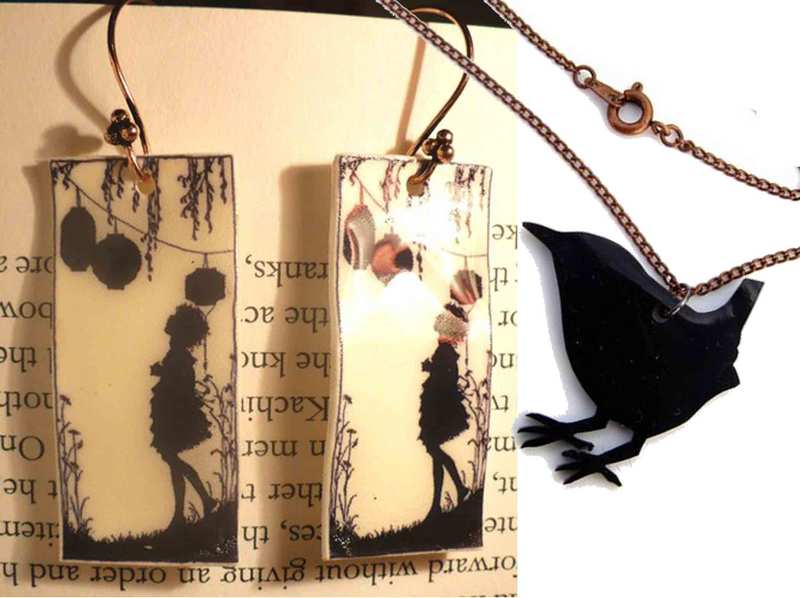 Click for links to these funky earrings and gothic sparrow necklace.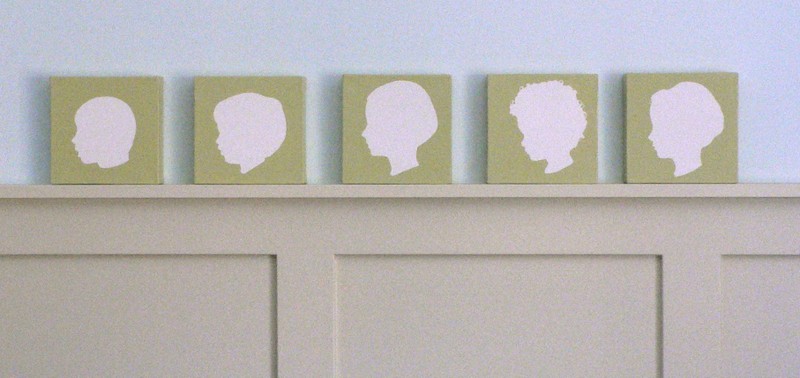 These custom, decreasing-in-size profiles are such a cute family idea!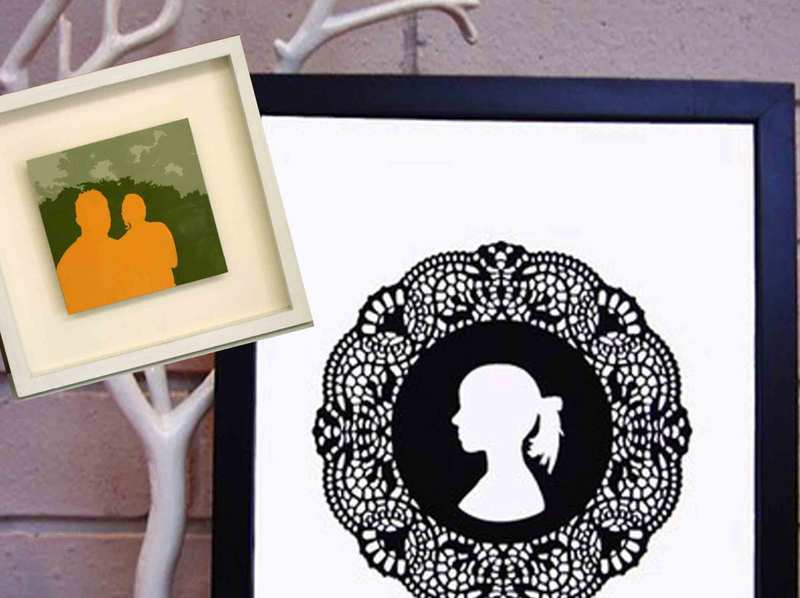 Custom couple portraits are a really unique wedding gift. Adding a little lace doily to this classic cameo gives it more interest while complimenting the graphic.