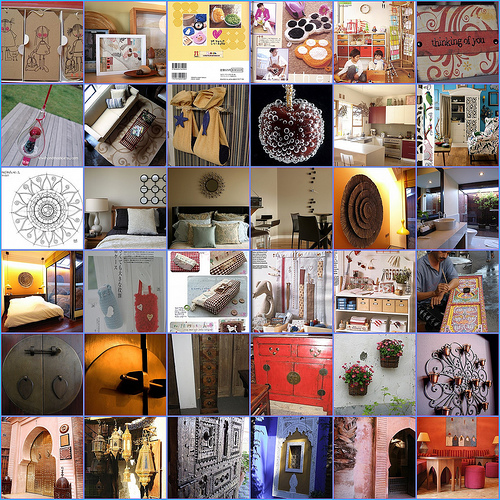 Today while I was browsing through my inspiration photos it dawned on me how wonderful and personal they all looked while gathered together. What was once a hodge podge of magazine clippings and photographs now seems to make a cohesive statement about me - my design sense, wanderlust and love of handmade. Not to mention lending a bit of insight to my scattered mind!
Plus, there's no need to go out and buy expensive artwork - the things you have are perfectly lovely (and green!) on their own. Just add creativity and poof - instant masterpiece! Below are some of my favorite "wall collages". Hope they lend a bit of inspiration to your day!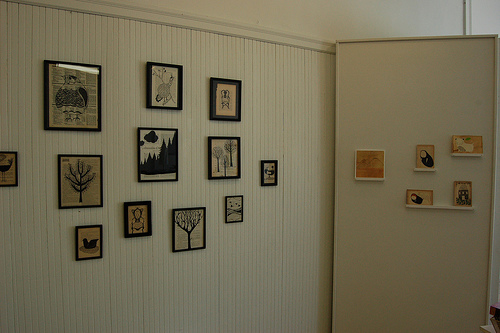 Take a cue from artist Lisa Congdon and choose similarly toned art and colored frames for a pulled-together look.
Mixed media lends a funky boho vibe (of course it helps when you have that fantastic Wassily chair to play off of!). Or, think outside the box (in our case, the wall) like Etsy artist Bees in my bonnet and scan your favorite old photos to use as wrapping paper or stationary.

Try and use different scales of frames and prints for a more interesting and chic look. This look is adorable and eye-catching because of the mixture of soft colors and fun art work. Try and combine flea market finds with more personal items for style that's uniquely you.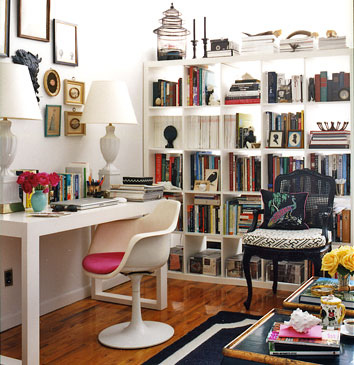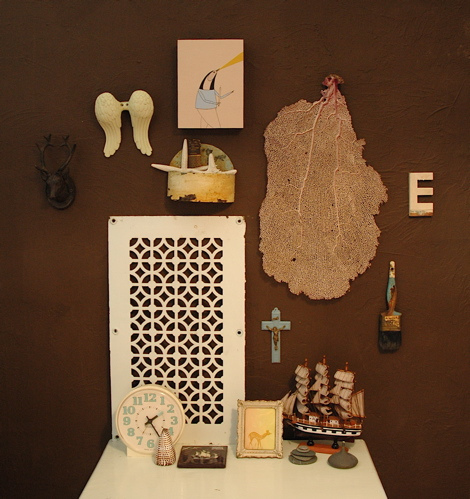 All inspiration photos above an below were found via Flickr.