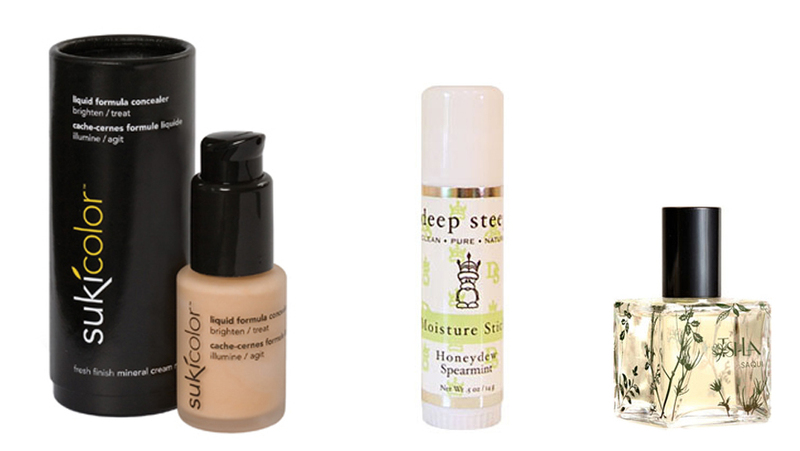 If the quickest way to a man's heart is through his stomach than certainly the quickest way to mine is through make-up! I've always been fascinated with the powders and potions, especially what magic can be preformed by the right magician. However, ever since I decided to stop being enamored with all the pretty packaging and actually read what chemical concoctions I was putting onto my skin, pretty is not a word I continued to use.
So I began to make a check-list for my make-up:
1. It must be good for the planet - no harmful processing or waste.
2. It must be good for my skin - no more 18 syllable word ingredients.
3. And of course, it must make me feel fabulous!
Well ladies, the pickens were slim...and then I found Futurenatural. Normally, I'm skeptical of organic make-up, having been disappointed by so much of it. So, when I received a little sample pack of products in the mail I took my sweet time trying them out. Mistake!
Suki concealer is magic in a bottle! I dabbed a tiny bit under my eyes one eaaarly morning and suddenly looked as though I hadn't said yes to that third glass of wine the night before. Realizing I had my hands on the products I've been searching for my entire green life, I quickly tried out the tinted moisturizer and eye shadow. Fantastic! Pretty, easy to use and best of all - totally organic. I am now a convert.

FutureNatural has a carefully curated selection of make-up to experiment with. It's not overwhelming and you can feel good about the stand your making to use healthy products. I believe they call it "responsible hedonism". I call it good green fun.