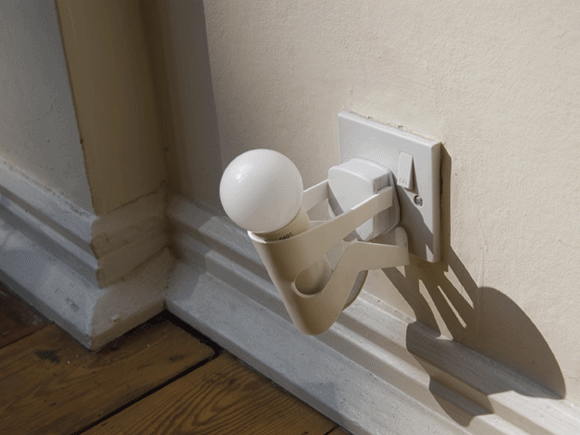 Lest we forget, light comes from electricity. And, unless your hooked up to a windmill or something, that electricity is most likely brought to you courtesy of the oil industry. Thankfully for us, a few designers are on a mission to remind of us of this fact by way of quirky, hopeful products.
Martyr (above) from The Play Coalition may just be the world's first suicidal night light and will remind you of our rampant abuse of electricity every time you flick the switch.
To combat "power vampires," aka the crazy amount of energy being quietly sucked away while our appliances are not in use, designer Paul Oh of Yanko Designs has come up with this simple plan, "Unplug them." Ok, not such an original thought, but this convenient outlet certainly is. The simple addition of a ledge not only reminds you to unplug but keeps your cords all neat and tidy in the process.