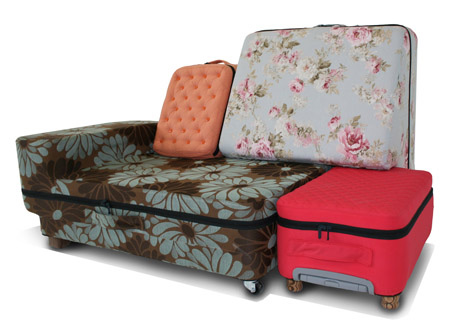 Dutch designer Erik De Nijs created Suited Case - a collection of four functional suitcases that can be linked together in the form of a couch. His goal was to give travelers a taste of home while away:
 This concept came from a research on nostalgia during travelling. When a familiar object from home is taken with you on a trip you feel much more at ease. And which object is more familiar then your own comfortable couch?
   Why crash on a friend's couch when you can cozy up on your own?