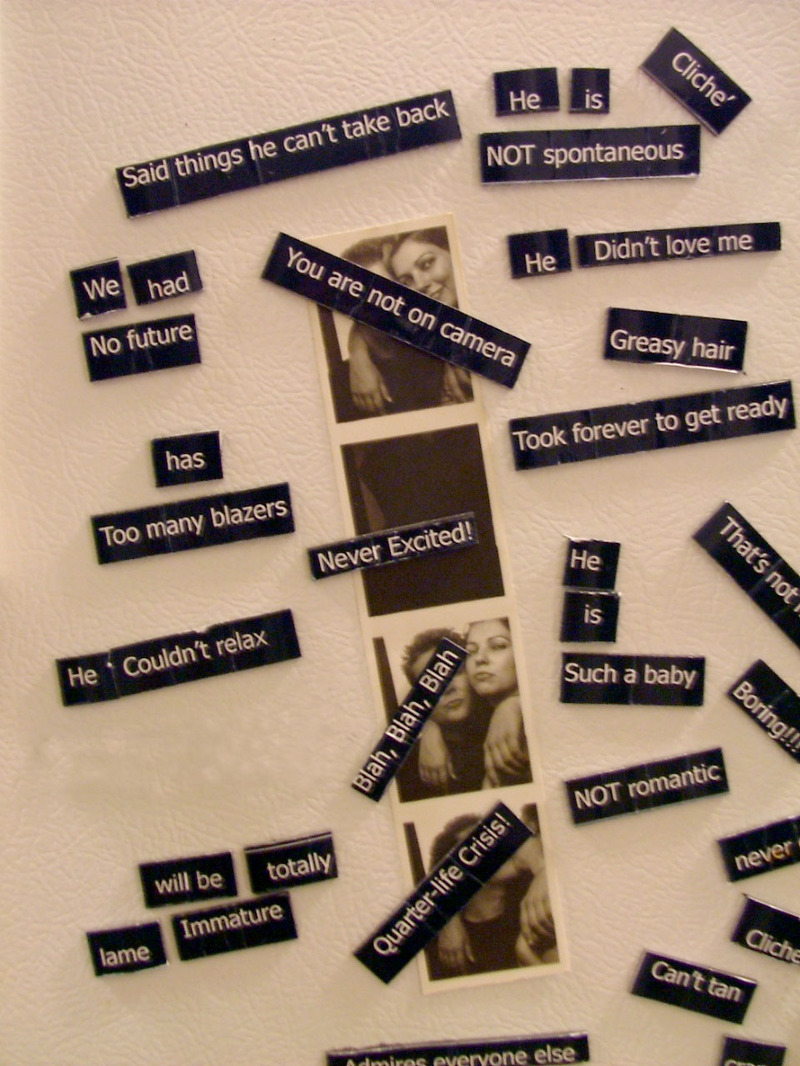 It's a universal fact: break-ups totally suck. They worse than suck. They are heart-wrenchingly, expectation-shattering, mind-numbingly painful. You try and remember all the bad things about the person who broke your heart but images of the two of you running through a field of daisies keeps annoyingly popping in. Well, here is a project to help you remember that sometimes break ups can be a good thing.
6 simple steps for making your smooshed

soul laugh again (all while making fridge magnets).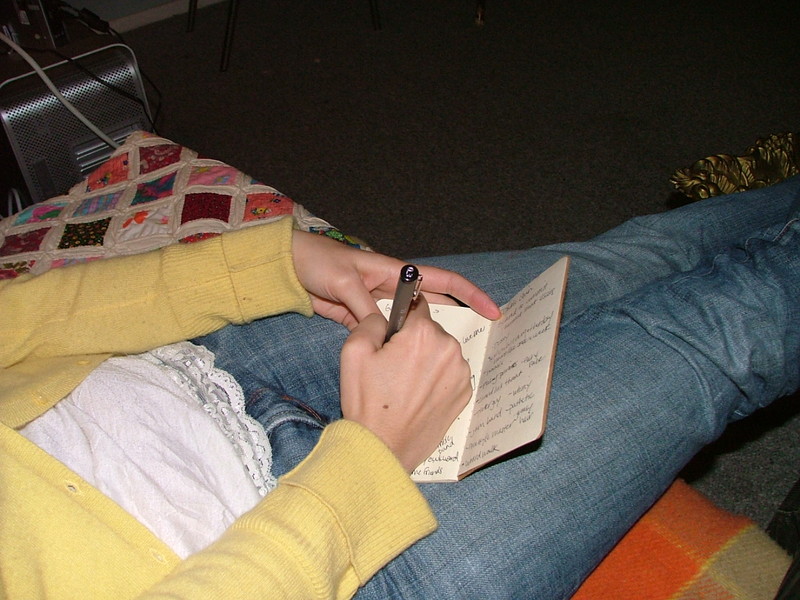 Step One:  Take your therapists advice and make a relationship pros/cons list. Then, cross out the pros and add to the cons. Write down every horrible, wicked thought you've had since the big break. No matter how ridiculous or petty, being nice here won't score you any points. In fact, the more outrageous, the more you'll laugh and the better you'll feel.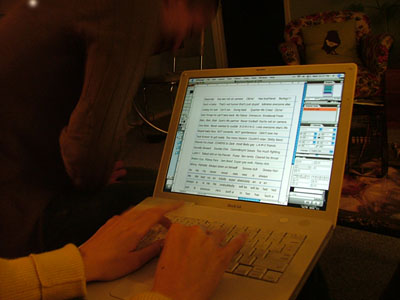 Step Two:  Transfer to a computer program. Here we used InDesign. Make sure to include words like: He, She, We, is, had, and, a.  It will help your poetry flow like Wordsworth.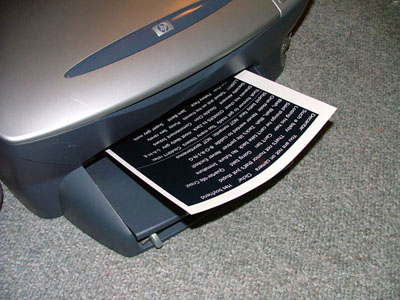 Step Three:  Choose a background color that matches your mood. Print on photo paper.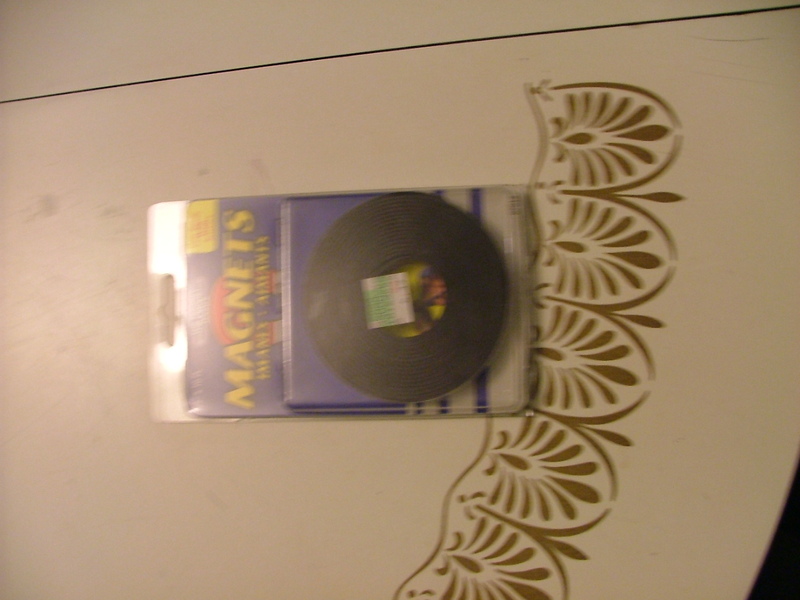 Step Four:  Unwrap Self-Adhesive Magnet Strip - Can be found at any hardware store.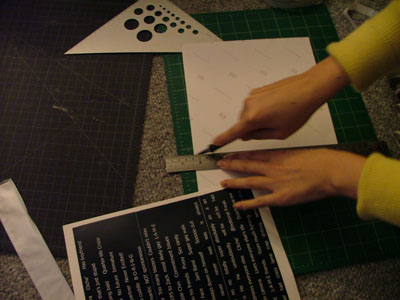 Step Five: Attach magnetic strip to the back and cut strips to size.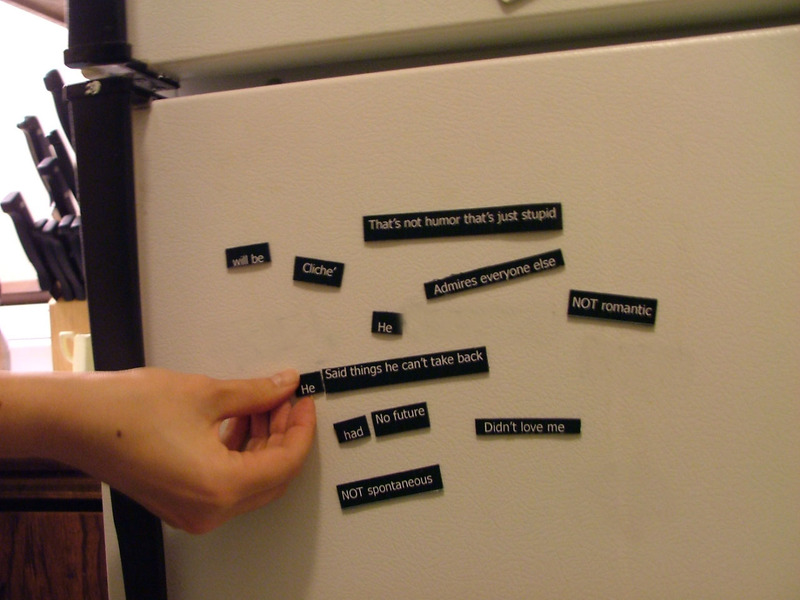 Step Six:  Attach to fridge and make all the funny little sayings your brain was telling you all along anyway.  Have a little laugh and give yourself props for being creative. You'll live!