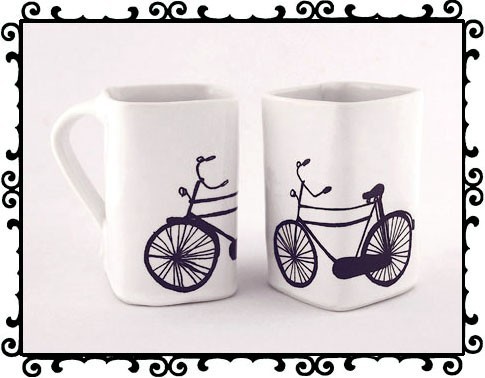 While having dinner with a girlfriend last night she mentioned her fiance and how everything would be just peachy between them if he didn't have such a complete obsession with his bike. "Seriously," she said. "He's on the internet everyday looking up bikes and bike paraphernalia and people writing about their bikes and artists who paint their bikes... I almost wish it was porn so then I could at least be mad at him! They don't have support groups for insane bike love!" I did the obligatory friend nod then went home to see what the fuss was about.
Sorry friend - I'm on the man's side of this one. Bike's are freaking adorable - not to mention-green! Check out these fun finds and see if you don't agree. Maybe we can start a support group together?
These cute graphic bike mugs (above) would perk up any morning!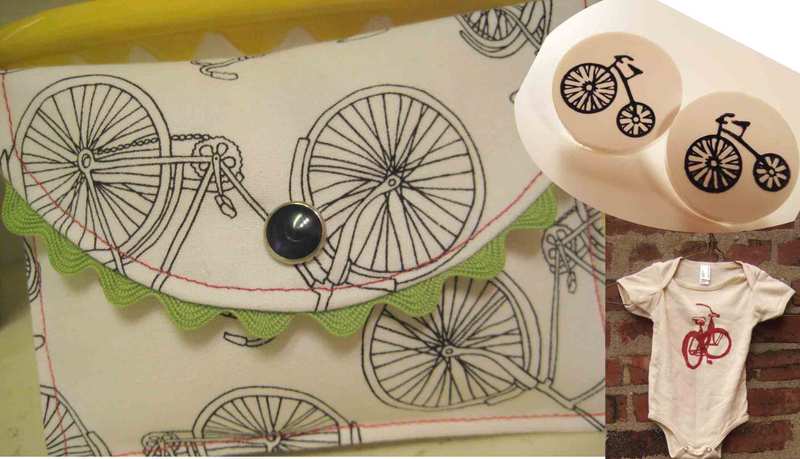 Can't say I'd object to keeping my coinage in this cute purse. These vintage buttons add a whimsical touch to a dresser - maybe to your adorable baby bike fan's changing table?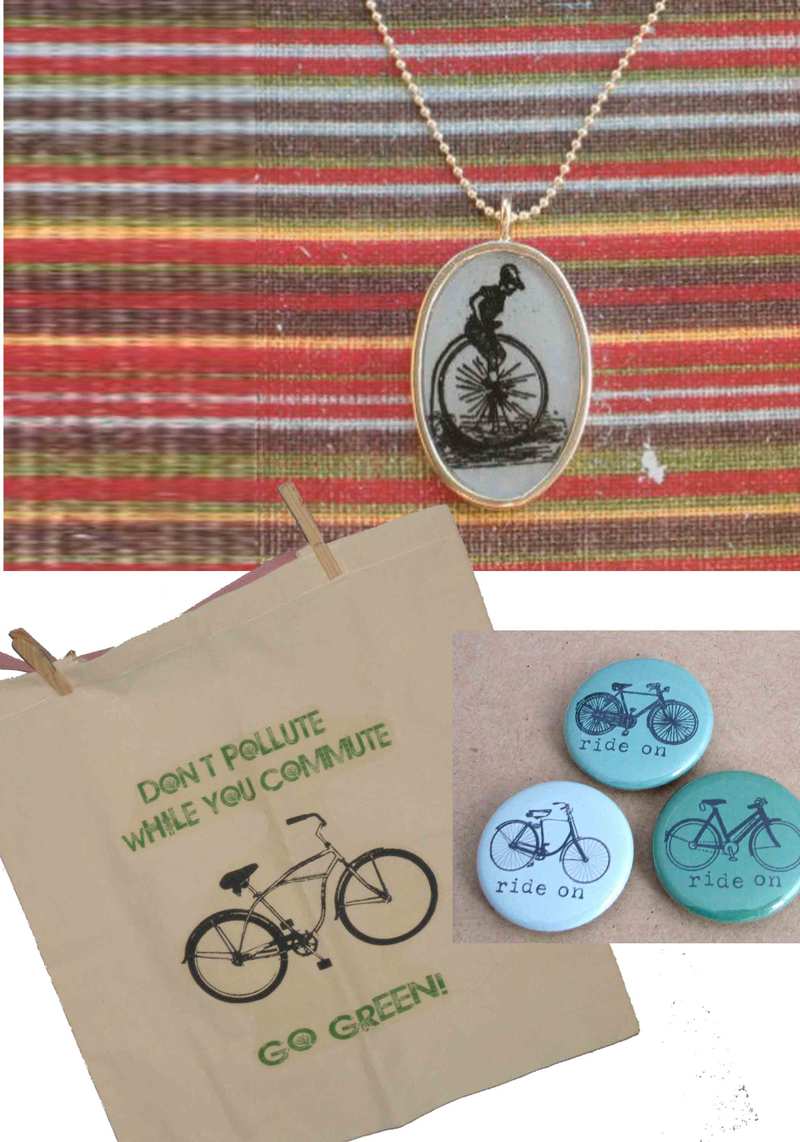 Bike necklace from Etsy seller Liz Mathews. Go green with a bike grocery tote while showing support with these cute magnets.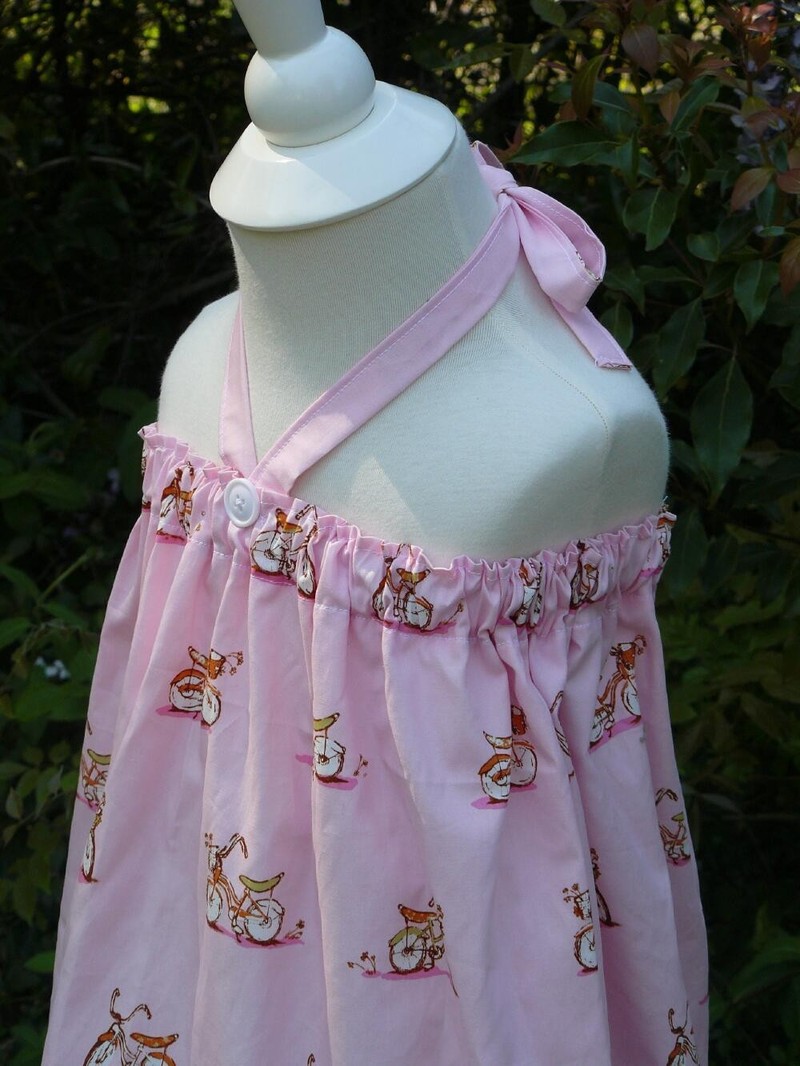 Your tot would rock this dress! How cute!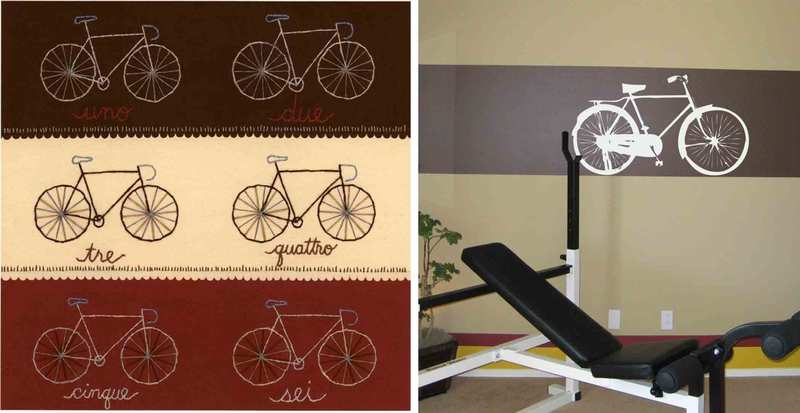 Bike art looks good anywhere! Add a wall decal to keep you motivated.