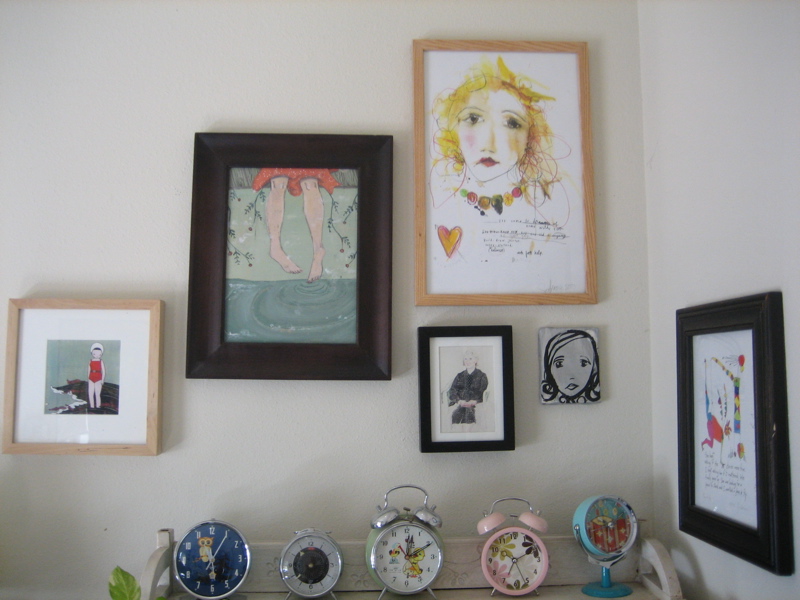 One of my favorite indie artists Natasha Westcoat came up with this great guideline for displaying your much loved collections. Let's get those prized possessions out of the closet and up on the wall for everyone to appreciate!
1. Create a group of art/photos on the wall to create an interesting focal point and eclectic feel. Plan the way you want to hang them by doing placement on the floor, and then map out where they will go. Having prints, originals, or sculpture together in a group looks beautiful and complex.
2. Use an easel to display paintings. This adds interest and dimension as well as provides for ease of change. And no need for tools! (unless you intend to BUILD an easel.)
3. Set art on the floor. (With the right structure, sturdy paintings as well as framed prints can be displayed separately or in clusters under tables, against walls, or in corners. It adds depth and energy to the area. Be sure you don't do this with LARGE pieces, or they may warp.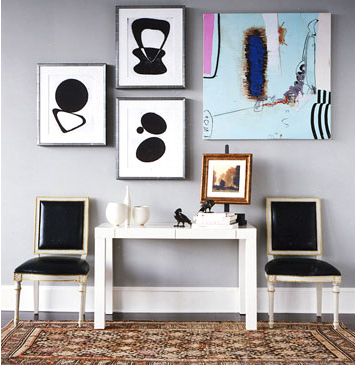 4. Display art inside glass door cabinets or standing on shelves along with other artifacts, such as books or collectibles. It's modern and exciting!
5. Rotate your art collection! Another great refreshing splash to any room is to switch out artwork for other ones. Display a new set of works each week, month, season, or special occasion. It's nice to have a huge art collection to be able to do this. Rotating your art collection freshens up a room and makes everything feel new. People will ask if you renovated your living room!
Natasha has many more tips for making the most of your art on her blog. Check it out!
Photo Credits: Top, indierocket. Bottom, Natasha Westcoat Blog.