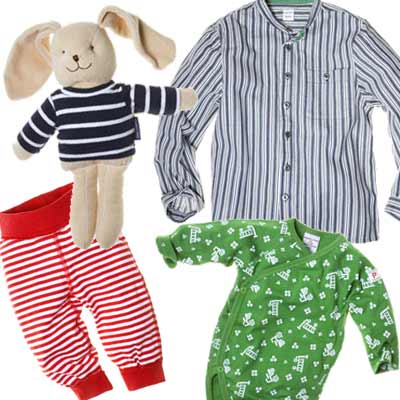 In this tough economy, a mom's gotta shop smart. Polarn O. Pyret, home of the most well-made and oh-so-organic kids' clothes on the planet is having a fantastic 50% of sale, perfect for the penny-pinching parent.
Their well-designed clothes are stylish, fun and hand-me-down ready. No joke considering you can pick up an adorable onesie for under $20 that's sturdy enough for little Emma, Dylan and oops, little Bella too!
Click here to check out their sale! or...
WIN A P.OP 100% ORGANIC KID'S GIFT SET!
Leave a comment in the field below. Every comment counts as an entry and any 'ol comment will do! The winner will be announced July 1. GOOD LUCK!