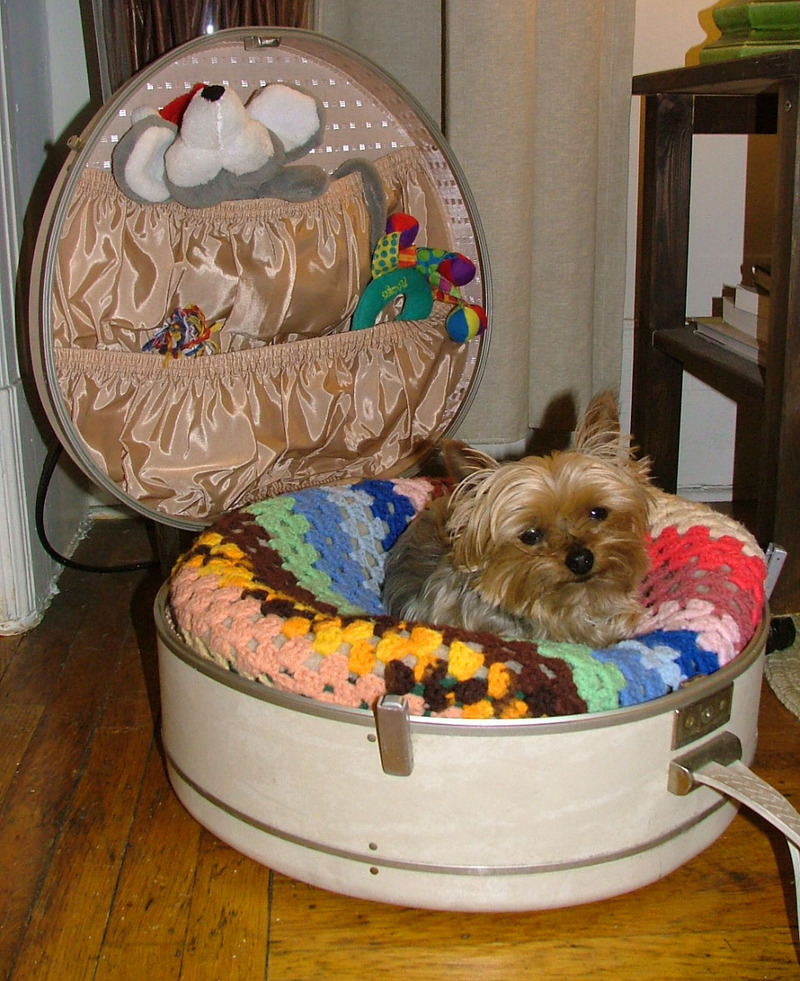 Okay, it's not the most life-changing DIY you've ever seen, but the sad, little dog bed my 4lb. Yorkie, Winnie called home (yeah, I know what you're thinking, but I promise I am not that type of girl...) needed some help! Store bought beds are easily $50 and not great quality, so I thought, "hey, maybe I can just make one."  After much internet research, a perfect solution (and creative inspiration!) was found via Kristen, Etsy seller and winner of the Design*Sponge DIY challenge (below).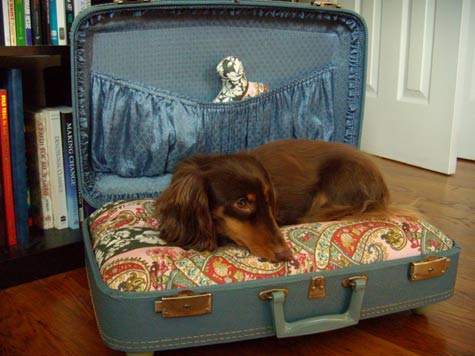 Because Winnie is so tiny and likes to nest in small spots, I knew an ordinary suitcase would be too big for her.  Luckily, in the back of my closet I had this vintage Samsonite hat case that I've been carting around for years - finally, a reason to dust it off! Again, a stroke of luck when it turned out that Winnie's old dog bed was the perfect fit! Check out Kristen's instructions (scroll to the bottom) for how to sew a pillow to custom fit your suitcase.
   Next, I bought a fun, vintage Afghan for $1 as it was riddled with holes, cut off the offending parts and used some left over yarn to sew a sleeve covering the old bed. I tucked in the open end at the bottom as I want to be able to remove it for washing.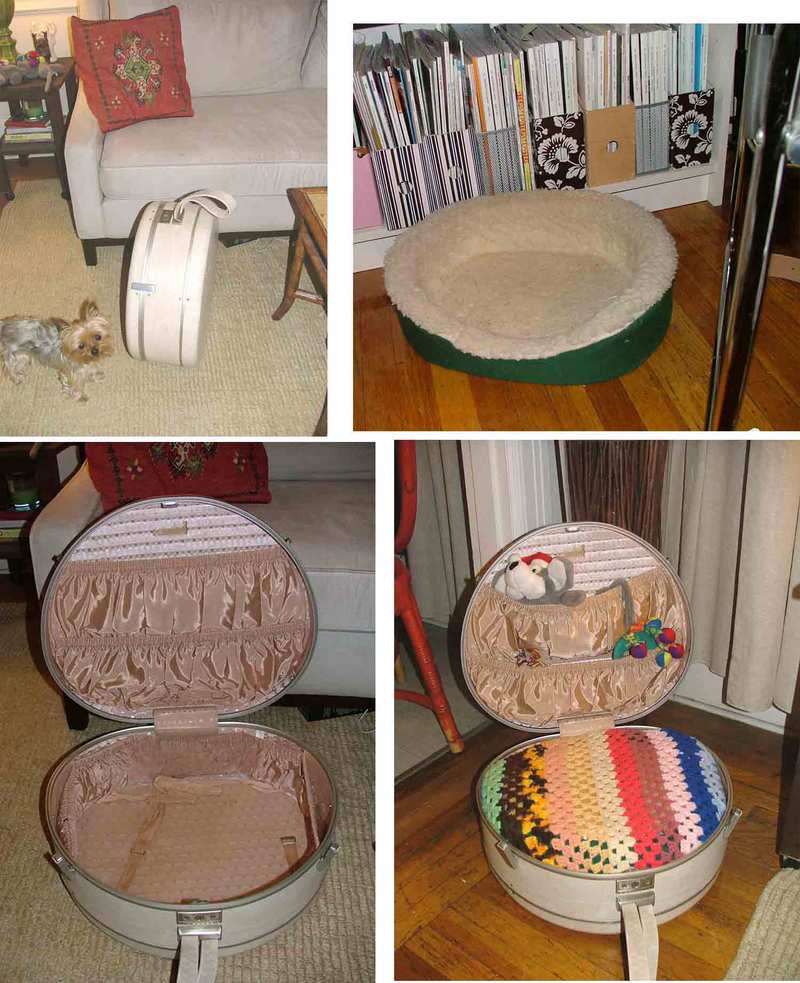 Next, add dog toys (which she immediately attacked!), her favorite blanket and viola! What was once kicked under the bed when guests arrived is now a conversation piece! All for $1. Doesn't get much better than that! Thanks Kristen!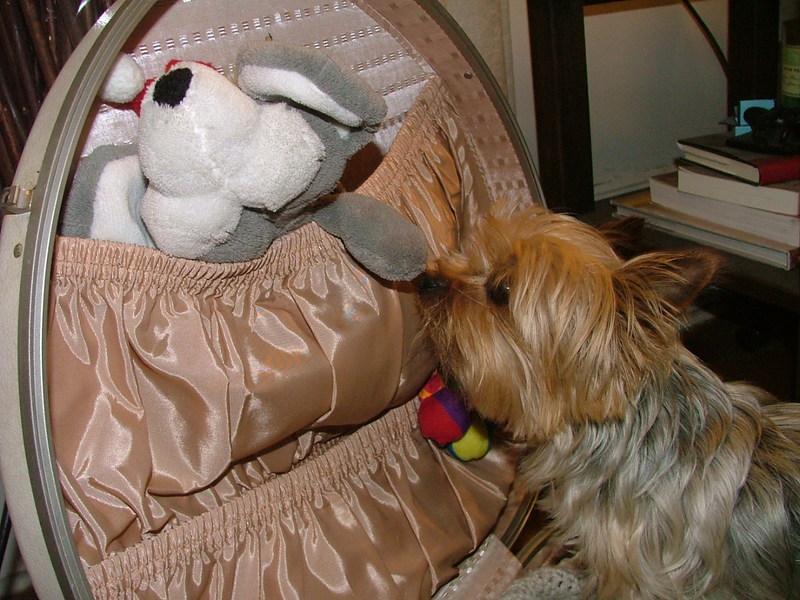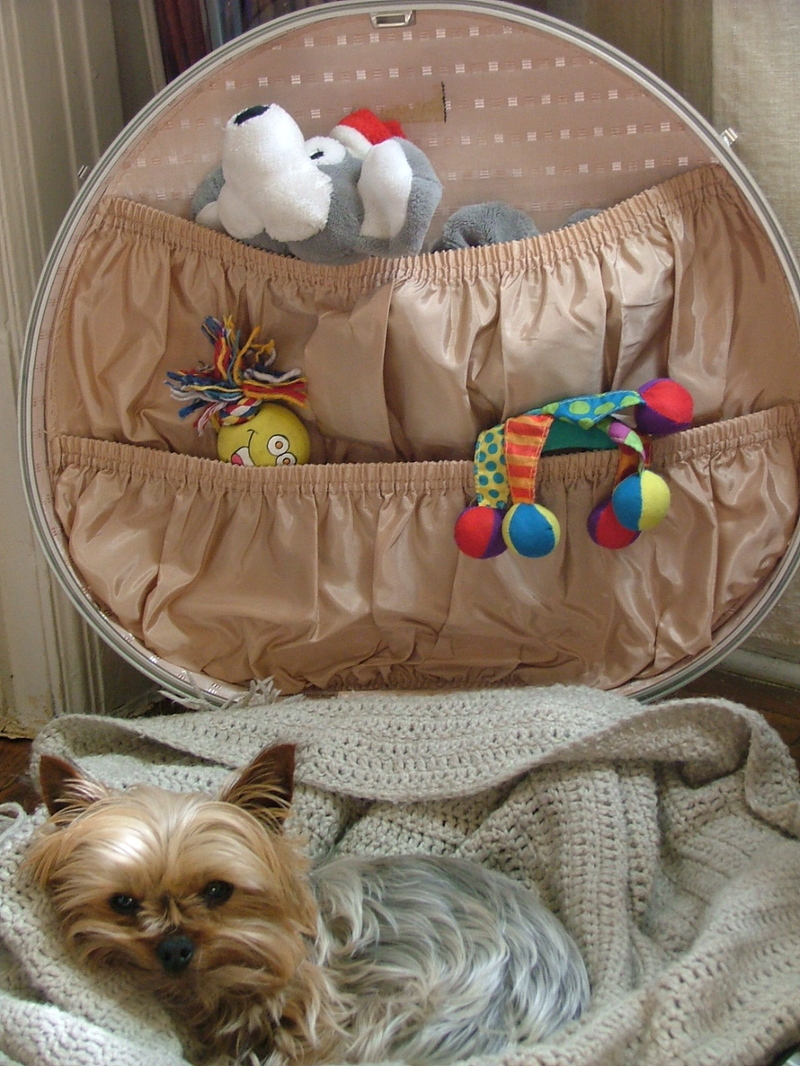 Yeah, she likes it.